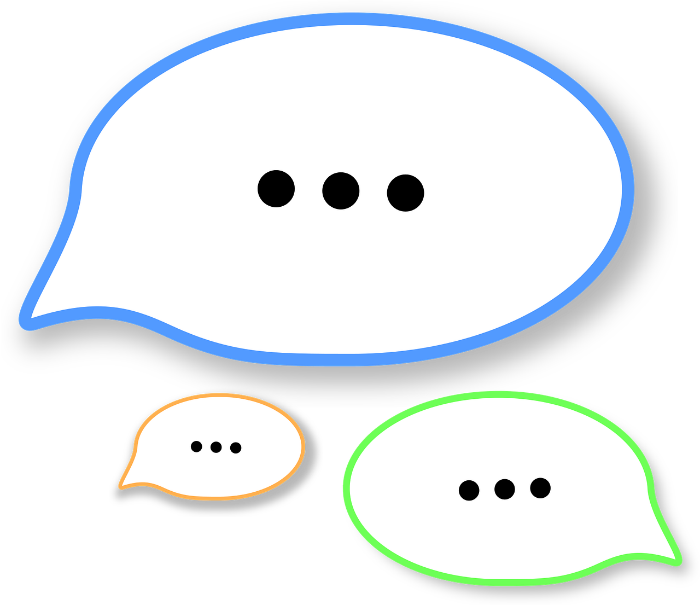 You may recall that we did a short two questions survey a couple of months ago. Well, the survey results are in and we want to share the information with you.
Why Survey?
A survey seemed like a great way to check in with our members to see how the nonprofit world is evolving. We see significant changes in regards to communication and we wanted to know what your thoughts were. Incorporating valuable feedback from our users is critical in order to fine-tune our product, MoneyMinder, into an effective tool for a nonprofit's success.
Simply said, we care about what you think and we want to use that information to make our product better for you. Not to mention, giving away five $50 Amazon gift cards was really fun. (So is compiling survey data, but that's another article.)
Without further a-do:
Question #1: What are your preferred methods for communicating your board or membership?
Email: Technology has given us multiple communication channels but email still remains the largest channel used. 91% of all consumers check email at least once a day so it is important to keep that in mind when budgeting your time and communications strategies.
Text: As text messaging is very popular it's important to evaluate who you may be missing. Even in this age of hyper-connectivity not everyone is comfortable communicating via text message. Keep in mind there are certain barriers to using technology like older model phones, limited data plans and even eye-sight issues.
Facebook: Facebook can be a great way to share a message. Yet similar to texting, not everyone is always "on the same page" so to speak. On the other side of that coin is that you may be reaching a whole different audience through social media.
It might be a good idea to have an annual or bi-annual meeting to see which method of communication works for the majority of your group.
Questions #2: Which features are most important to you for managing your group?
Volunteer Management: Keeping all volunteers and volunteer contact information in one easy-to-use place is the feature that people find the most helpful for managing their group.
Bookkeeping: Closely following volunteer management, bookkeeping is the second most important feature you felt for managing a group. Tracking income and expenses, keeping track of bank balances, and running reports are not only helpful features but necessary.
Mass Emailing: Again, emailing remains a vital form of communication and essential to the functioning of organizations.
Texting: Texting is an important feature for managing a group.
As nonprofits grow and change we will continue to ask questions and request feedback, (which lets us host more giveaways.) A big thank you to all who participated, we appreciate your input and your interest.