These days, it's not uncommon for kids to be enrolled in several different activities at the same time. For parents, that means filling the role of shuttle driver on top of #1 fan. Add to this the opportunities parents have to volunteer, and things can get a bit hectic.
Whether you manage a kids team, a booster club or PTA, you know how needed parent volunteers are. And although parents love their children, they might not always be enthusiastic about volunteering. Next time, try a few of these ideas on for size. 
Engaging Parent Volunteers
Create Friendships: Starting off on the right foot, let your parent volunteers know you are there to support them. Creating a personal connection will help your group run more cohesively. This connection will also help volunteering seem like less of a chore. You could have an informal get together before the volunteering season begins where you can share any training information they may need but also just get to know them.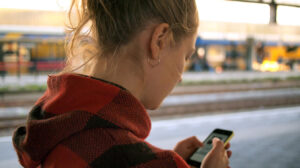 Surveys: Another new way to engage volunteers is through surveys. You can create a quick survey for free on sites like SurveyMonkey or SurveyPlanet. Parents are as diverse and different from one another as their children. So, as new parents join your group, have them take your welcome survey. This survey will have questions about their skills and volunteer expectations. You can also create a separate end-of-the-year survey to gauge their experience and create solutions for next year. Be sure this survey is short and anonymous so that volunteers can feel safe sharing their honest opinions. 
Use Social Media: To create a sense of community between volunteers, consider using social media. You can create a private Facebook group just for volunteers. Here, volunteers can connect with each other. Social media is also useful for keeping everyone on the same page. With a few clicks, you can send reminders or schedule changes saving everyone time. One tip for creating community on social media: Don't always make it about your needs. Allow the group to connect on different, but related topics.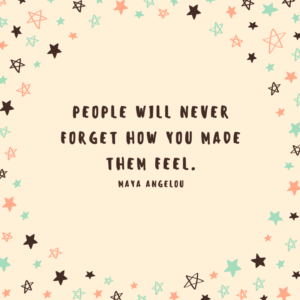 Volunteer Newsletter: Another great way to keep parent volunteers engaged is to type up a quick newsletter each week and send it to them via email. This method is especially great for those who do not have social media. Include any updates and upcoming events in this newsletter. Also, consider including a volunteer highlight when someone goes above and beyond.
Thank You: A thank you goes a long way. Always be sure to thank your team verbally during their volunteer time. At the end of the year, you could give them a small gift such as a handwritten note signed by the kids or printed photos of the parents and kids together at your activities.
Parents can be amazing volunteers. The kids will be excited to have them around and parents love to see what their kids are doing and how they interact with others. These tips will help keep you and your parent volunteers happy.