For many nonprofits, donors are the backbone that keeps their operations running. For others, donors help to supplement other funding sources. In either scenario, if you have donors, it's good to have a solid understanding of them so that you can maximize their impact on your organization. Like so many things in this world, it all starts with data.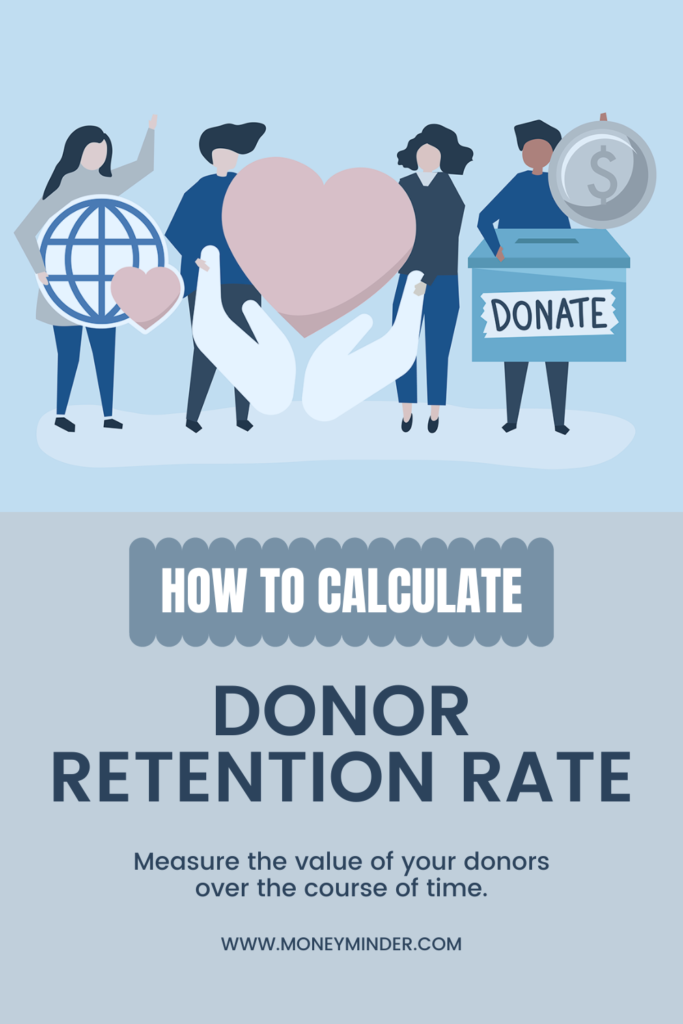 For nonprofit organizations that rely on donors in any capacity, that data comes in the form of donor retention rate. This metric can help you measure the value of your donors over the course of time. This could be anywhere from a year to a lifetime and is calculated by showing the percentage of donors who give to you repeatedly.
Donor Retention Rate Calculation
To calculate your donor retention rate, you'll want to show how many donors gave to your organization in one year and then compare it to the following year to show if the same people are repeat donors. So you'll need that data for both years.
So let's say you had 142 donors in 2020. You'll then compare those specific donors to the same list for 2021, which shows 39 of them also gave the next year.
To calculate your donor retention rate year over year, simply take your donors from year two (2021) by your donors from year one (2020). Then multiply by 100.
So your formula is: (Repeat Donors for Year Two / All Donors in Year One) x 100
In our example, this looks like: (39 / 142) x 100 = 27.46%.
To further illustrate the importance of donor retention, something to think about is how much it costs you to get a new donor. This cost could be small (like the cost of printing flyers) or large (like the cost of hosting a major event). Compare that to the cost of retaining an existing donor. It's much more cost-effective to have a high donor retention rate and avoid the cost of bringing new donors into your funnel.
To that end, be sure that you are making it easy for your past donors to become repeat donors. Show them what their donations helped you accomplish and send them your new donation requests. After all, if you don't ask, how will they know you still need their help?