A higher power has called upon you to help your church or faith-based organization as the treasurer.
Now what?
The Church Treasurer assumes an important duty that has a direct impact on the success of the church. Maintaining solid financial footing helps the church complete its mission by having funds to complete its community and faith based work. In addition to financial acumen, the Church Treasurer must exude faith and trust above all.
What Does the Church Treasurer Do?
Typical Church Treasurer duties include collecting and depositing tithings, bank account reconciliation, preparing receipts for donors, payroll (if applicable) and other expenses. Let's break these duties down.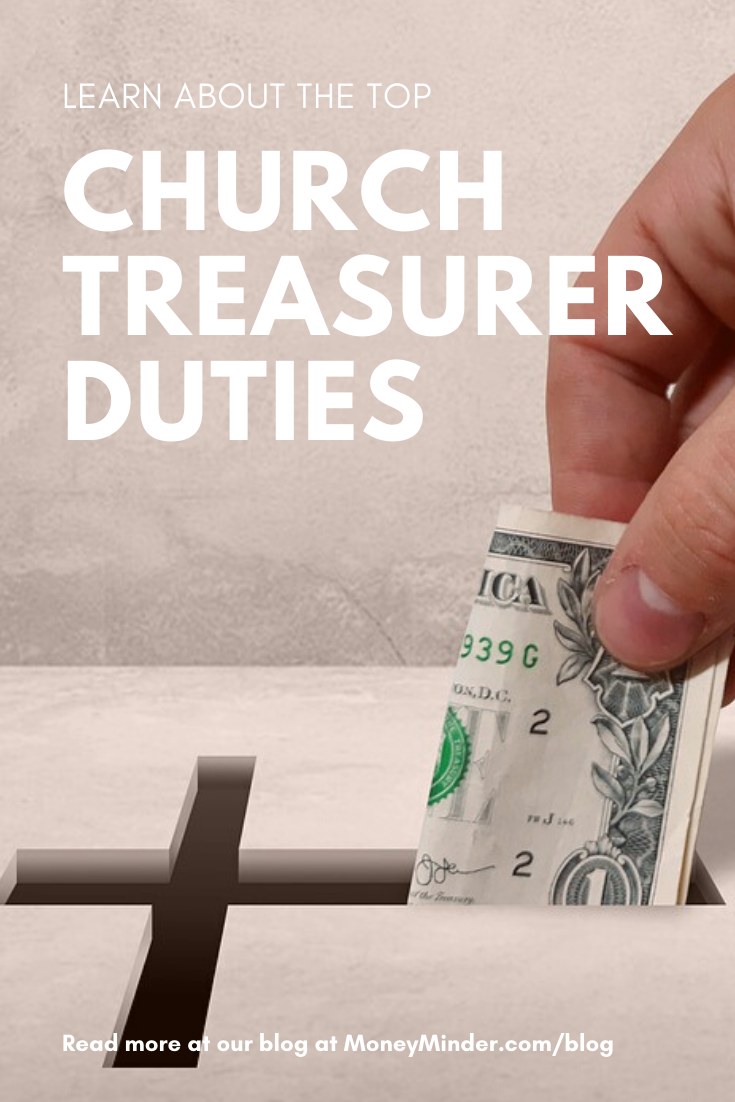 Weekly Tithing | Most churches have some form of regular donation collection, often called a tithe. Whether this is a percentage of one's income or simply a basket passed around during mass, this is one of the most important duties of the church treasurer.
Donation Receipts | Some churchgoers leave their tithing in an envelope with their name on it. For these and other types of donations, the Church Treasurer is charged with preparing receipts for the donors. Check to ensure the actual amount matches the recorded amount.
Money Handling | As is the case with many nonprofit organizations, any handling of money, especially cash, will be done in the presence of another party such as a Deacon. This is to ensure proper handling and reduce the opportunity to conveniently pocket a few dollars. Deposit cash to the bank as soon as possible.
Bank Reconciliation | As with most treasurer roles, bank reconciliation is key to accuracy. Even the smallest mistake can throw things off, so it's good to keep up on this regularly. Most treasurers do this monthly, but you may need to adjust that schedule to your needs.
Payroll | Church Treasurer duties often include payroll for any full time or contract employees. Other reimbursements such as for mileage or goods purchased also fall in the Treasurer's wheelhouse.
Fundraisers | Many churches have a Fundraising chair. Whether this is true for your church or not, you may still be asked to take part in key fundraisers. In addition to planning and budgeting for fundraisers, the Church Treasurer will also perform their normal tasks such as money handling and depositing.
Financial Reports | Most churches hold monthly administration meetings. The Treasurer would be responsible for presenting a financial report detailing income and expenses, as well as other special reports. Any budgeting preparations would also fall under the Treasurer's checklist.
Taxes & Year End | The Church Treasurer is responsible for arranging audits, submitting statements to the IRS, preparing forms for employees and providing tax statements to donors.
Is the Church Treasurer Paid?
This depends. In most churches, the Church Treasurer is a volunteer role on a part-time basis. It can range from a couple hours to a couple days a week. In larger and multi-site churches, the position could be part of the regular paid staff.
How to Transform the Church Treasurer Role to Digital
You often hear the phrase "digital transformation" in the business world. But the truth is, even nonprofits and faith-based groups stand to benefit from streamlining processes digitally. We are seeing this now more than ever with the rise of digital meeting tools like Zoom. But it goes beyond COVID. If you are still managing your books the old fashioned way with spreadsheets or paper files, you are risking more than just mistakes.
Yet some church software is overkill. MoneyMinder is the simple church treasurer software that was built for nonprofit organizations from day one. View a free live demo or sign up for a 30-day trial. Neither requires a credit card.