Parent groups like PTAs and PTOs are many things, including an amazing way for local families to create connections they might not have otherwise had. They also serve as inspiration to families, often promoting ways families can spend time together. The key to having a successful parent group that people are excited to be a part of is to plan or suggest enjoyable activities.
One idea is to plan a family fun night. This could either be something you plan together with member families (perhaps in pajamas at the school gym) or simply a slew of suggestions that can energize a family's evening at home. This would be a great section in the monthly PTA e-mail blast. Whichever you choose, here are 15 great family fun night ideas to consider.
Family Game Night Idea Gallery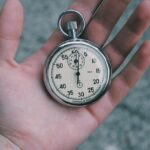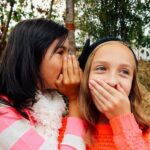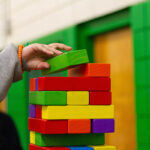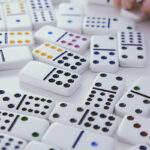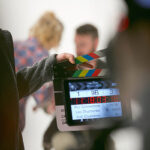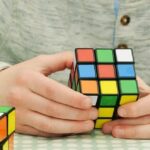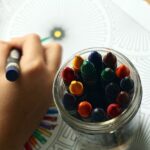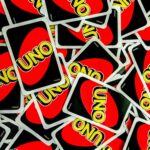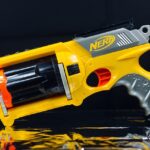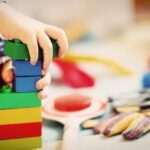 Telephone:

Telephone is a great game for a large group of people because all you need is a large group of people! Arrange the group into a line or circle. The first person in line thinks of a phrase under 10 words and whispers it to their neighbor. Then each person whispers what they heard to the next until the whole line has heard the phrase. The last person in line shares what they think the phrase is. It's hilarious to hear how the phrase changes as it was passed down.

Uno Tournament:

Everybody loves the card game Uno! This game of matching colors and numbers is fun for all ages. Buy a couple sets of cards so you can up the ante and create an Uno tournament with a bracket and all.

5 Seconds:

This is a really simple game that will get the crowd laughing. You can either buy the actual game that includes categories and a timer, or you can create categories on your own and use your own timer. Each person has 5 seconds to name three items in the given category. But they must do it in 5 seconds! For example, the leader will point to someone and say, "name three cereal brands!" And the player will yell out whatever comes to mind.

Blanket Name Game:

This family fun night idea also requires minimal supplies. Split the group in half for two teams. Have two people in the middle hold up a blanket so that the teams cannot see each other. On the count of three, the blanket will drop and the players have to quickly yell out the other's name. Whoever does it first wins and the person who lost must move to the other team. Continue until everyone is on the same team.

Pictionary:

Everyone knows Pictionary, but spice it up by using unique words that would only apply to your family, school or parent group such as family vacations, local places, past activities, volunteers, etc. Use a big whiteboard or drawing easel to make it easier for everyone to participate.

Charades:

The same applies for charades. Create a list of words that your group will find hilarious. Split into two teams and have each team act out the words in the basket in 2 minutes. The team with the most correct guesses wins.

Minute To Win It:

There are hundreds of minute to win it games. You could set up a few and have an ultimate game night. Most of the supplies are things you might have laying around your house. Check out these

50 ideas

.

Nerf Challenge: Perfect for the school gym, have everyone bring as many Nerf guns and bullets they can get their hands on. Set up the game like dodgeball. If you get hit, you're out!
Mad Gab:

Mad Gab is a game of words and phrases but the more mumbling the better. There will be phrases like "Ice Mail Ask Hunk" repeat the phrase over and over until someone hears "I smell a skunk!"

Big Coloring Book: Get the largest coloring book you can find or even one of those coloring houses (get people out of their seats!). Use a mix of crayons, markers and colored pencils for everyone's age and taste and get creating.
Make Your Own Movie: Grab your favorite stop motion movie app and make a rudimentary movie that your family creates all on its own. Modify an existing script from a popular flick like Frozen, make your own script for the kids to follow, or even start with a MadLibs template and put it on the big screen.
Rubik's Competition: There are a variety of Rubik's cube competitions a group can participate in for a family fun night. Get creative depending on age and ability. Not everyone need be able to solve the cube, as you can break up into teams with one leader or coach. Each person can have 2 minutes or 10 moves. The possibilities are endless.
Dominos: The list of ways to play Dominos is endless. Or you can simply collect as many as you can and create a giant wrap around the room. Fun for all ages.
Family Jenga: If you can create or find an XL Jenga set, this is even better. But any Jenga set will do. This is better for smaller family fun nights.
Legos: Collect and dump all those old Legos onto the floor or a large dining table and get creating! You can start by breaking out into small teams or everyone can work solo. Give each team or person a secret thing to create (age and Lego friendly, please) and let the others see if they can guess it. There are many other ways to play Legos with a group or free-creation is also fun.