Click the Banking icon in the toolbar.

---
Click the Actions dropdown to the right of the bank account.

---
Choose Reconcile from the dropdown.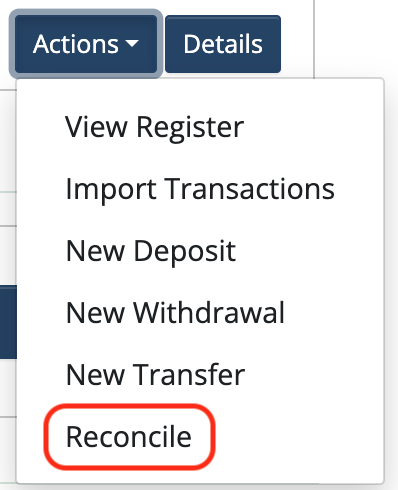 ---
Click Begin Reconciliation.

---
Enter the Bank Statement Ending Date and Ending Balance in the appropriate fields.

---
Click Continue Reconciliation.

---
Compare the bank statement to the list of transactions in MoneyMinder's reconciliation list. For each item that shows on the bank statement that matches MoneyMinder, place a checkmark in the box under the Cleared column.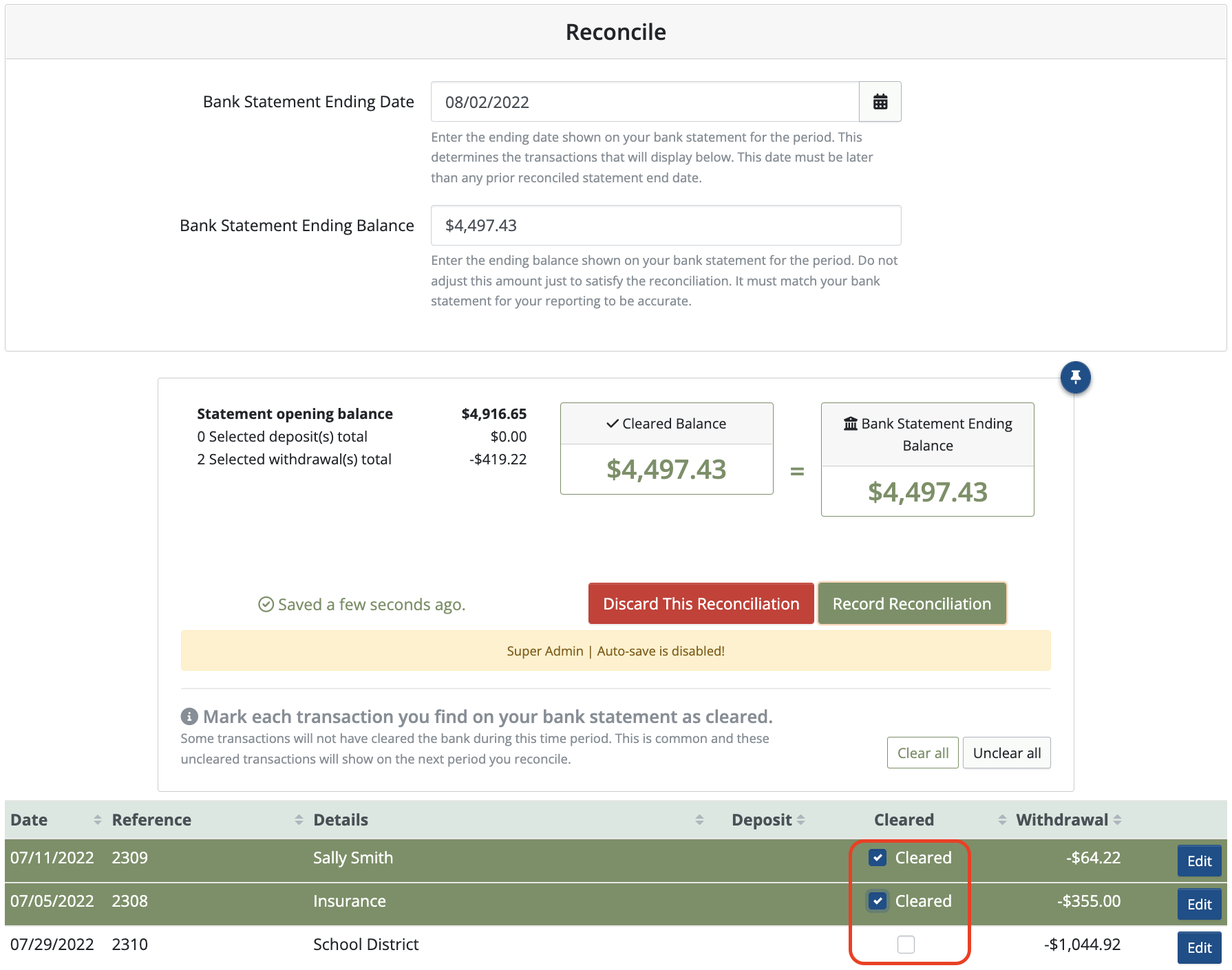 ---
Once all of the transactions that appear on the bank statement have been checked off, look to see if the Record Reconciliation button appears.
If it does, click Record Reconciliation.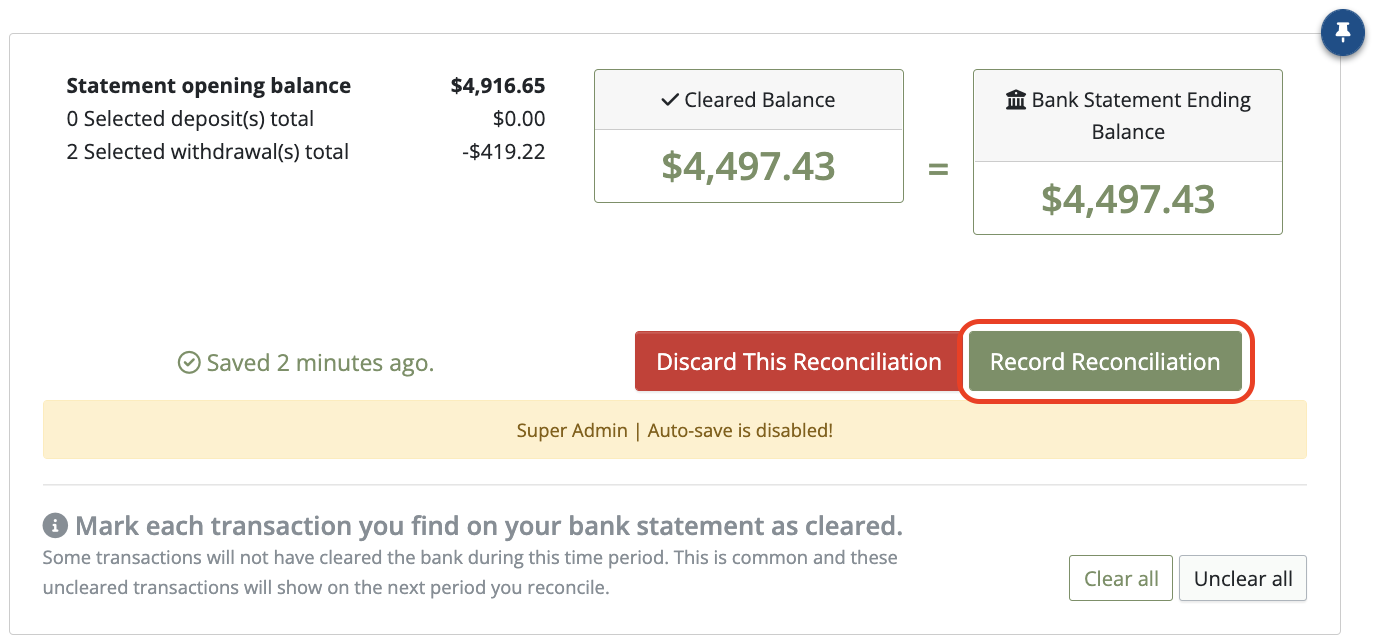 ---
If it does not, MoneyMinder and the bank statement do not agree yet. Take a closer look. The most common errors that occur are:
Transpositions in numbers
An unrecorded transaction (either a check, deposit, bank fee, or a bank error)
Entering a transaction into MoneyMinder twice
Entering an incorrect date on a transaction
MoneyMinder needs to mirror the bank statement and reflect what actually happened at the bank.
---