Adding Calendar Events
Keep track of important activities, events, and deadlines using the calendar feature in MoneyMinder.
---
You'll find the Calendar on the left-hand side of the Home Page.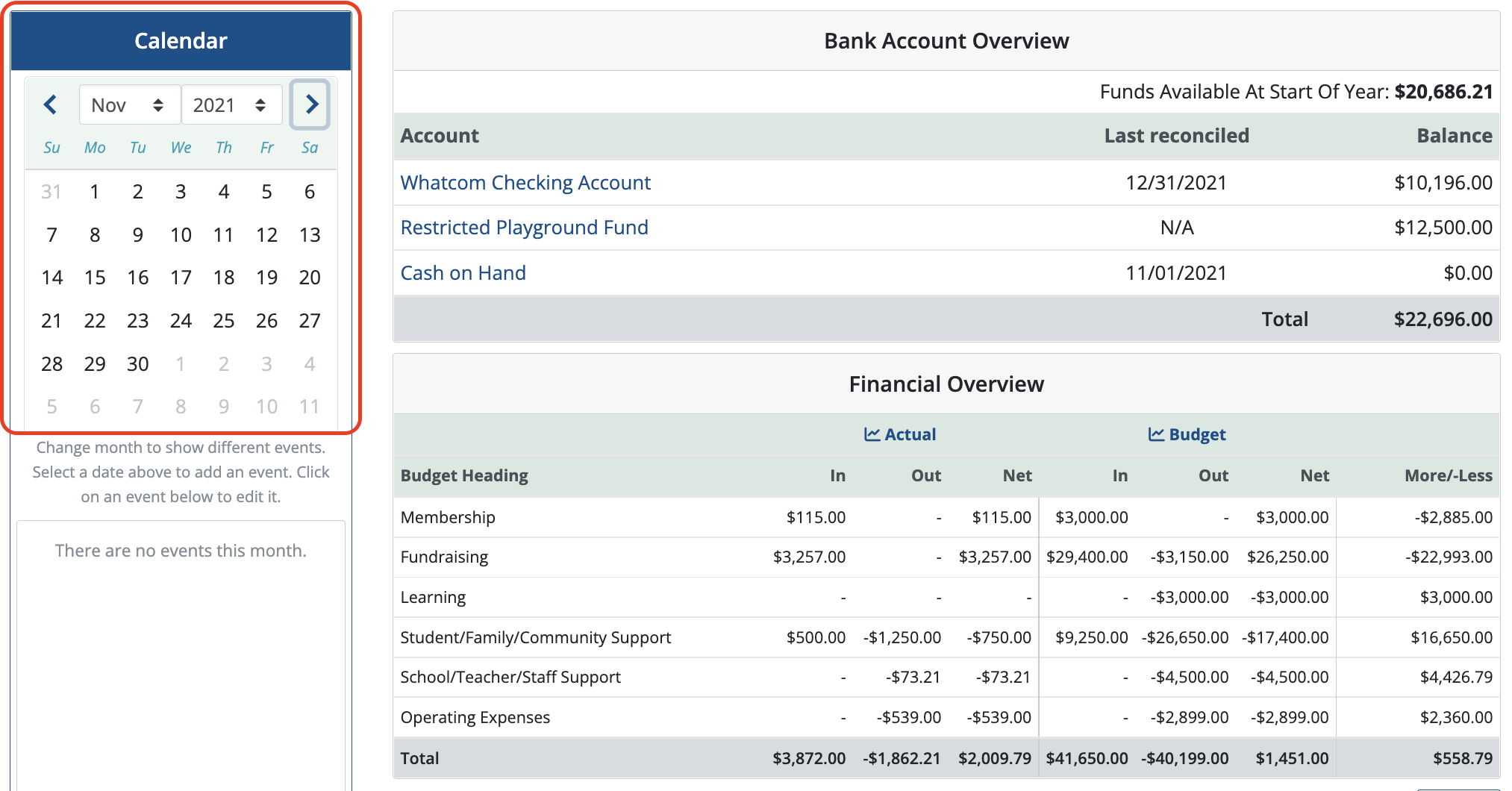 ---
Click on a date on the calendar to add an event: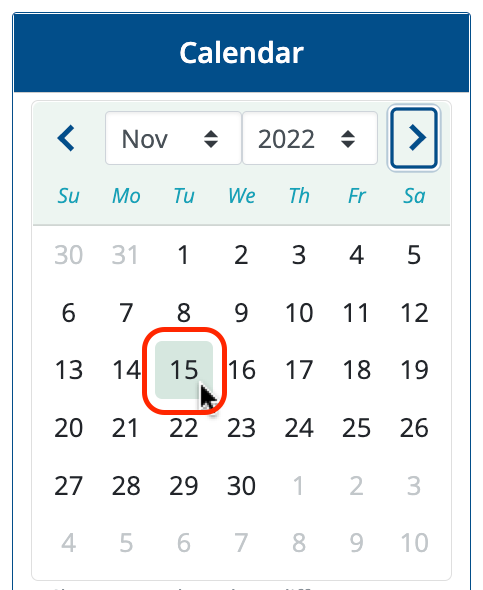 ---
Type in your event name and location. If the date that auto-fills is incorrect you can change it by clicking on the calendar icon on this window. If the event does not run the entire day, click the "All Day" button to de-select it. This will allow you to pick a specific window of time during the day for the event. Similarly, you can have an event that spans more than one day. Just highlight the date next to "Ends" OR click on the calendar icon to change it.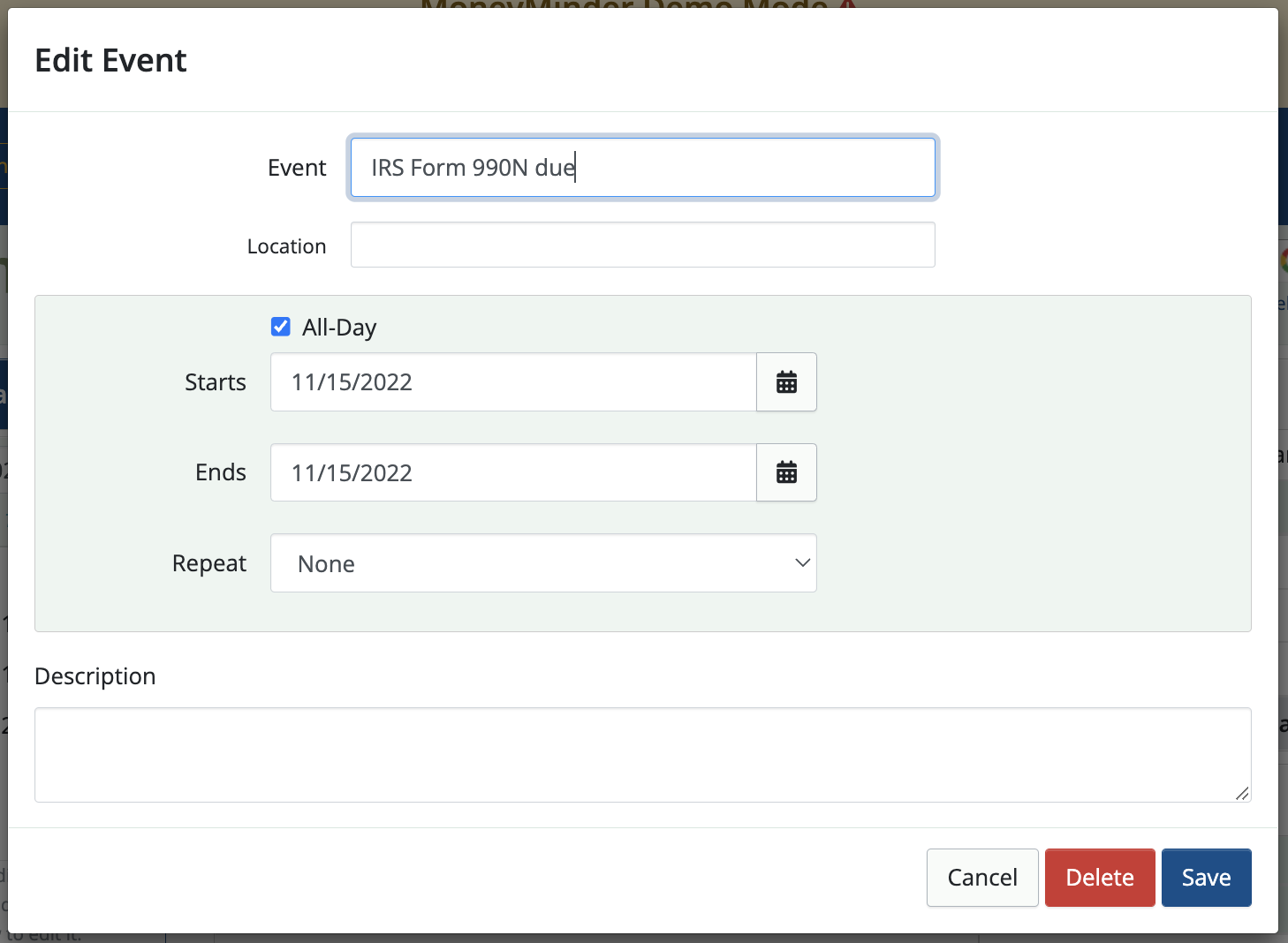 ---
If this is a repeating event, meaning it happens on a regular basis, like a board meeting or a bill that needs to be paid each month, you can click on the drop-down menu next to "Repeat" and select the appropriate option.
You can also enter a description if you'd like. This is optional.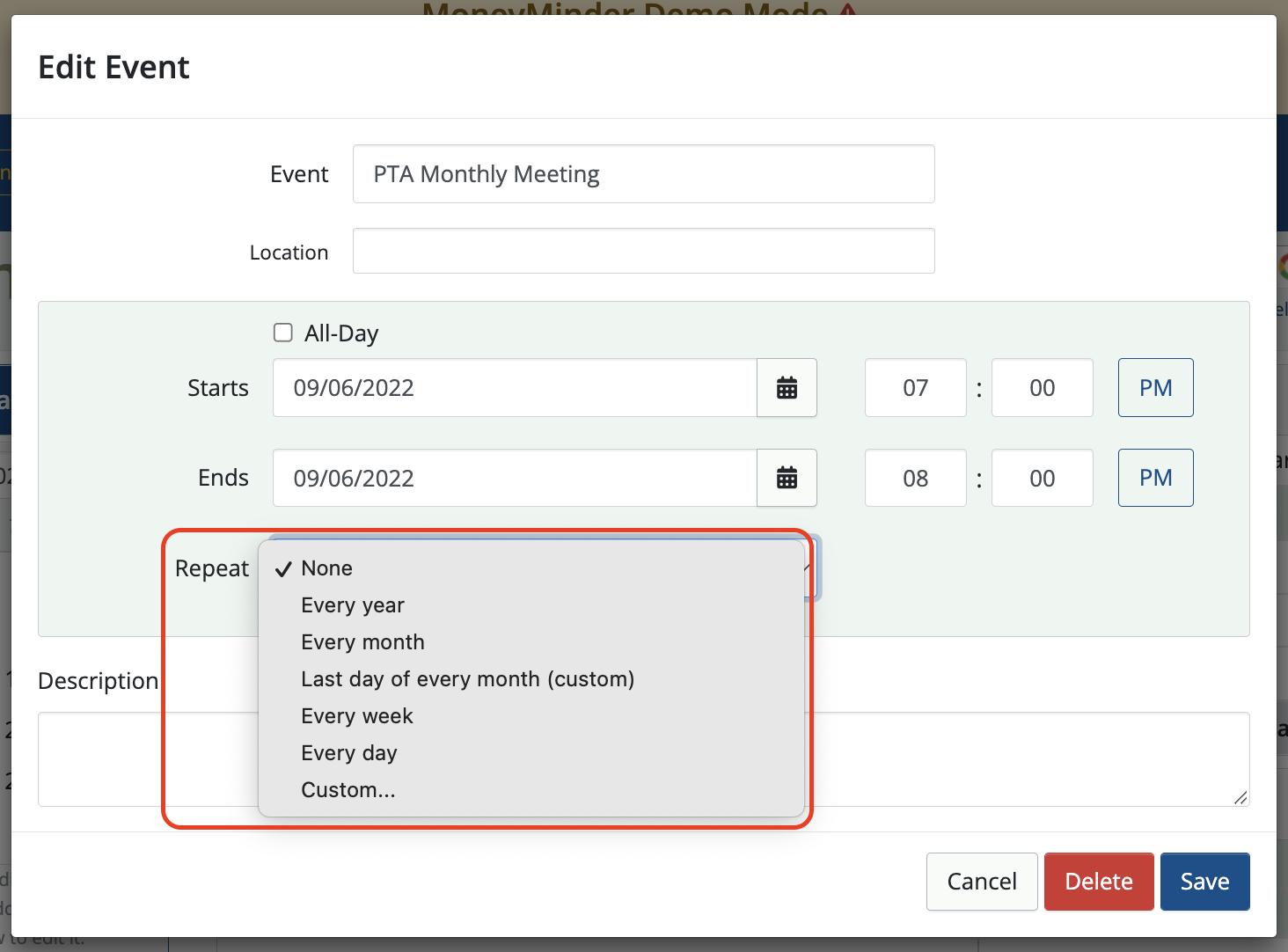 ---
Click Save when you're finished and you'll see it show up below the calendar.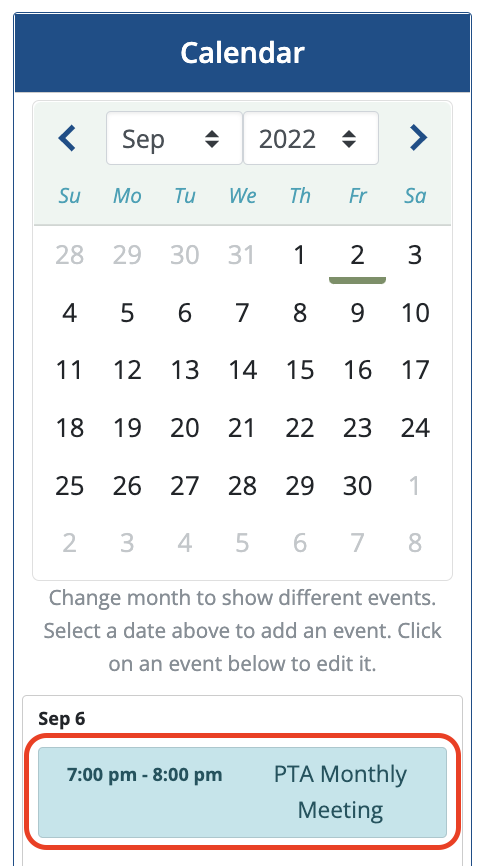 ---
If you'd like to edit an event that you've already entered, simply click on the event to make changes.
To look at a different month or year, click the arrow on either side of the month/date or use the drop-down arrows to toggle to a different month.
---