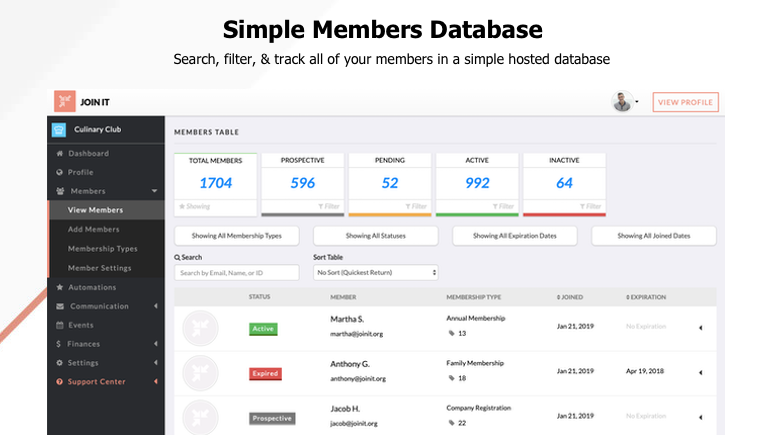 MoneyMinder has always been about making your life as a volunteer simple and easy. So when we find another tool that can help accomplish that mission, we are all about partnership!
Join It is a membership management service that helps businesses and nonprofits effectively sell, track, and grow their membership. We thought it only fitting that the #1 simple accounting software for volunteers pair up with the #1 simple membership software.
Integrate MoneyMinder and Join It to automatically sync up your membership and payments. Membership payments are imported into your Join It bank account and Members are inserted into your MoneyMinder contacts seamlessly whey they are created or updated. Reduce manual entries by syncing members and payments automatically.
There are no fees to activate the integration between MoneyMinder and Join It.