Making a difference.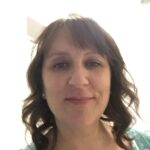 Jenn initially started volunteering because she wanted to be involved with her children at their schools. She quickly realized it was a way of growing relationships; to get to know staff, parents and provide opportunities to other students at school. 
"I find volunteering and being part of my community an honor and a privilege.  It really does take a village." proclaims Jenn.
She understands that running non-profit organizations requires funding, and that organizing, allocating and overseeing those funds is an important role in volunteering.  She's able to make a difference in the day-to-day handling of those funds for non-profit organizations close to her heart.
Here are some of the organizations that reap the benefit of this self-proclaimed volunteer addict:
Drums Along The Columbia (Drum Corps Show)
Hanford High School
Tri-City Industries Kiwanis
Jefferson Elementary
Chief Joseph Middle School PTA

Thanks, Jenn, for the amazing work you do. You make a difference.