Whether you're a coach, parent or player, the funds it takes to run a youth basketball team can add up. Fees can include uniforms, equipment, balls, court fees, travel fees, hoops, nets, referee and coach fees and more. Running a fundraiser can help alleviate the financial burden for families. So, where do you start?
Create a Budget
Before you collect any dues from a single player, start by creating a team budget for the year. That means a line item for each operational expense. With this in place, you'll know how much you need to charge per player to have a successful season. If the fees are more than you are comfortable charging, running a basketball fundraiser is a good option for closing the gap.
Easy Basketball Fundraising Ideas
These days, time is short for busy families. Although the cost associated with playing basketball can put a burden on families, so can running a fundraiser that takes a lot of time. Yet, we often see that a player's family and friends are eager to help them succeed in their extracurricular activities. Donating $1 to $20 is no big deal when they know they are helping out the local basketball team. Plus, they often get a little benefit in exchange for their donation.
Here are 10 ways your basketball team can raise funds and close the gap for team fees.
Food Truck Night
A food truck fundraiser is a great option because you are generating business for the food truck and everyone has to eat, right? This can be done two ways: charge a set fee to enter the food truck night, or have the food truck give back a percentage of sales.
Hoop Sponsorship
Ask friends and family to bid a set amount on each basket a player or team can make in a set amount of time. For example, "will you bid $1 for every basket Ethan makes in a 1 minute period?" This puts a clear limit on how much they would possibly have to pay while allowing them to contribute.
Candy Sale
Head to Costco or Sam's Club and buy some candy in bulk, preferably something everyone loves and for less than $0.50 per bar/pack. Ask another sports team or event if your team can walk around and sell the bars at an upcharge with the funds going back to the basketball team.
Odd Jobber
You have a perfectly capable team and the neighborhood has a neverending to-do list. Help them check off their lists — at a rate of $5 per half-hour task — and you'll create a win-win for everyone.
Gear Trade
Better known as a yard sale, have your team families gather all of the gently used sports gear they no longer need and hold a yard sale complete with online payment.
Raise Some Dough
A classic fundraising partnership that would be easy for your basketball team is Krispy Kreme. With digital and in-shop fundraising options, this is a great way to give the people all the glaze while helping your team.
Split the Pot
This is honestly one of the easiest basketball fundraisers you can run. Find an event with a crowd that your team members can attend. For a set fee, attendees can buy tickets. When you draw the winning number, you split the pot of money 50/50 with the winner.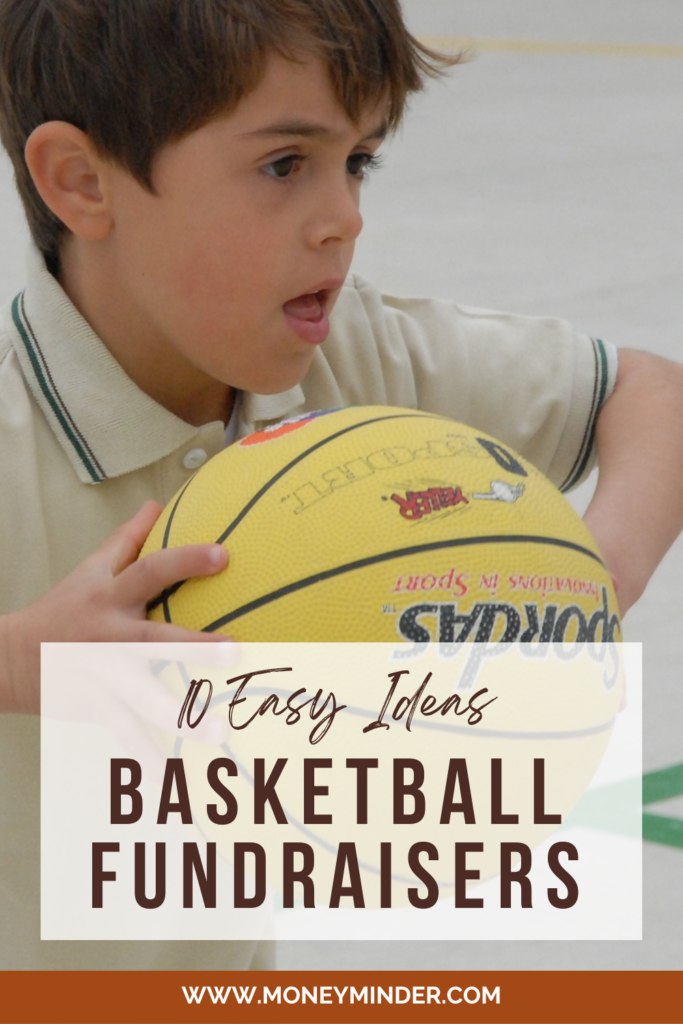 Crafting Kits
Take an upcoming holiday, such as Christmas, New Year's or Valentine's Day. Come up with a simple craft where you can put the pieces together as an easy activity for families. Even if it buys a parent 10 minutes, it will be worth the purchase!
Weeknight Meal Helpers
Parents and kids can come together with their Crockpots and Instant Pots to create meals in bulk that can be put into freezer bags or Tupperware and easily reheated by busy families. Soups, stews, chili and meat like pulled pork are great options.
Book Sale
One of the best types of fundraisers is one that is 100% profit. Create a flyer prompting your teammates and their friends to donate gently used books to your basketball team's book sale. Ask the local school if you can host the sale in conjunction with conferences or another night that brings parents and kids together where they may want to buy one for $1 to $5.
Basketball season is just around the corner. Get ahead of your fundraising needs by creating a budget and planning an easy fundraiser. What easy basketball fundraisers have you had success with? Let us know in the comments!