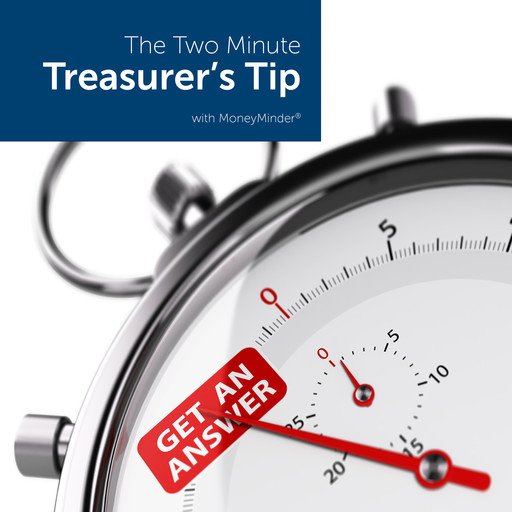 The Two-Minute Treasurer's Tip Podcast with MoneyMinder
MoneyMinder has been supporting volunteer-run nonprofit treasurers for nearly two decades. Co-Founder Cyndi Meuchel helps treasurers navigate this territory as a lifetime volunteer herself. Whether you are new to your role or a seasoned veteran, these treasurer tips might just help make your volunteer experience easier.
Who is the 2MTT Podcast for?
The Two Minute Treasurer's Tip Podcast is perfect for volunteer treasurers who are short on time. Take 2 minutes out of your day to learn something new about your role as treasurer, and it could save you countless minutes in performing your duties efficiently. Treasurers for these groups enjoy this podcast:
Parent Groups · Booster Clubs · Sports Teams, Coaches and Leagues · Social Clubs · Service Clubs · Nonprofit Events · Faith-Based Clubs and Churches · HOAs · Scouts · Other Nonprofit Groups
Listen to the Two Minute Treasurer's Tip Podcast wherever you get your podcasts.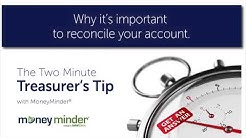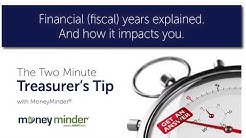 Financial / Fiscal Years Explained
Financial years (sometimes called fiscal years) are a new term for many non-accountants. This week we dive into what that means, how to figure out when your financial year starts, why it's essential to know, and what the IRS requires of your group regarding reporting.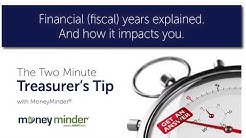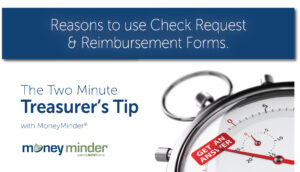 Reasons to use Check Request & Reimbursement Forms
Keeping an accurate paper trail for your organization is one of your most important responsibilities. Dotting those i's and crossing those t's is what Check Request Forms and Reimbursements Forms are all about. In this week's episode, we dive into why these types of things are necessary and how to create routines around those.