Volunteers are the Heart of Your Nonprofit.
Volunteerism is down in America. The United States, once a power house for volunteers, is experiencing the lowest volunteer rates in a decade. The nonprofit community is feeling the pressure, as a strong volunteer corps is the backbone of a charitable organization.
Groups that are purpose-driven — Kiwanis, PTAs, Scouts, Rotary and more — depend on volunteers for everything that supports their mission. Many organizations are 100% volunteer-run and have no paid staff. This troubling trend has left many wondering what they can do to attract more volunteers.
MoneyMinder by Nonprofit Central is dedicated to the success of volunteer-run organizations of all kinds. We've compiled this whitepaper that outlines the problem, why it matters, and details specific solutions to tackle it head on.
Background
The problem
Why it matters
Contributing factors
Solutions you can use
Download the Ultimate Guide to Getting More Volunteers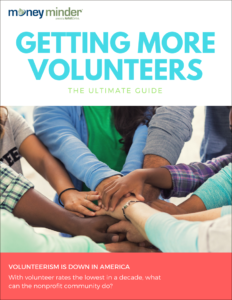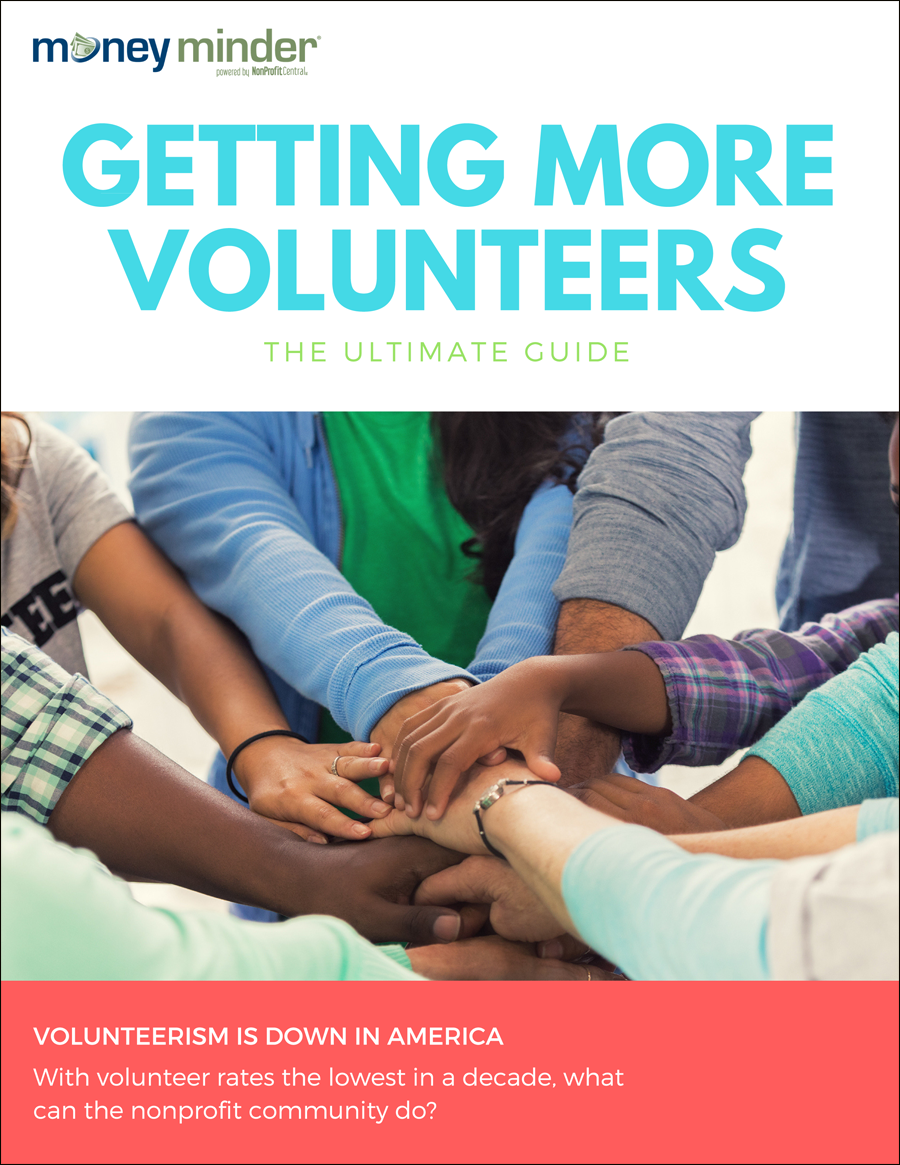 Try MoneyMinder for 30 Days
See how easy it is to use. No obligation. No credit card required.