Easily keep track of your members.
MemberTracker is powerful membership software that makes it easy for your membership chair to manage your members. Quickly input, track and access member data with one easy system and get a complete view of all member activities.
Manage and track your members securely
Identify & assign membership levels
Track the date & amount members pay
Identify who's paid and who hasn't
Calculate the total amount paid for any period of time
Run reports to gain insight on your members
Prepare reports for your state or national affiliation
Export reports to Excel or PDF
MemberTracker operates independently of MoneyMinder.
Always Free. No Obligation.
At MoneyMinder, we are here to help volunteers with a variety of functions. That's why we built MemberTracker.
Consider it our thank you gift for making the world a better place with your volunteer efforts – it's forever free.
Do you have a MoneyMinder® account? You can access MemberTracker with your existing account – no need to register.
Have a membership list? Email us and we'll upload it for free! support@moneyminder.com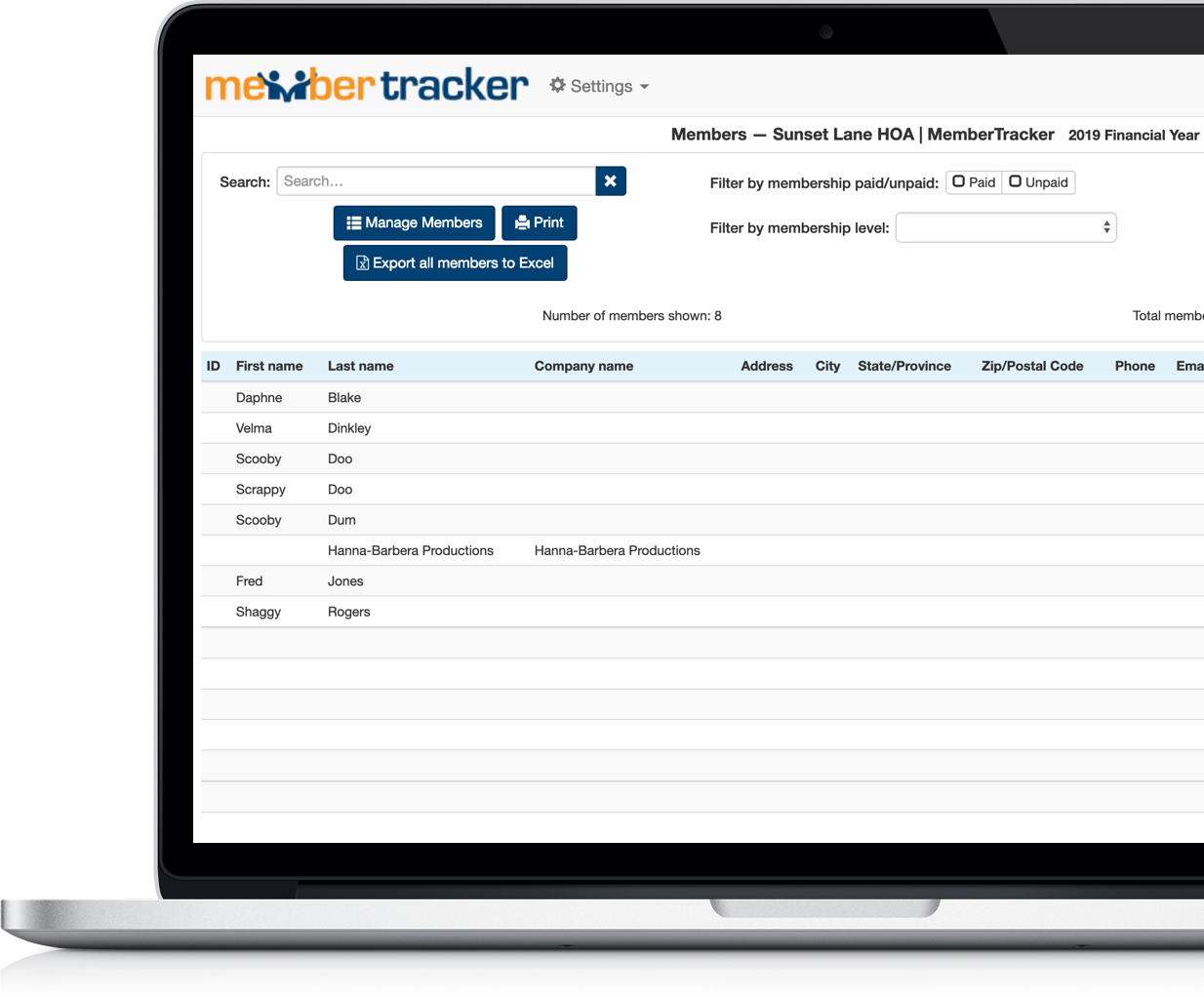 Register for MemberTracker
Here to Help Guide You Along the Way
Visit our treasurer software knowledgebase for easy bookkeeping tutorials and more.
Simplify your life as a volunteer. Our blog is filled with tips, templates and inspiration.