What's new in v2?
Here are the highlights:
1  New look and feel
The new look and feel means a smoother and more modern experience for you. We hope you find it easy on the eye.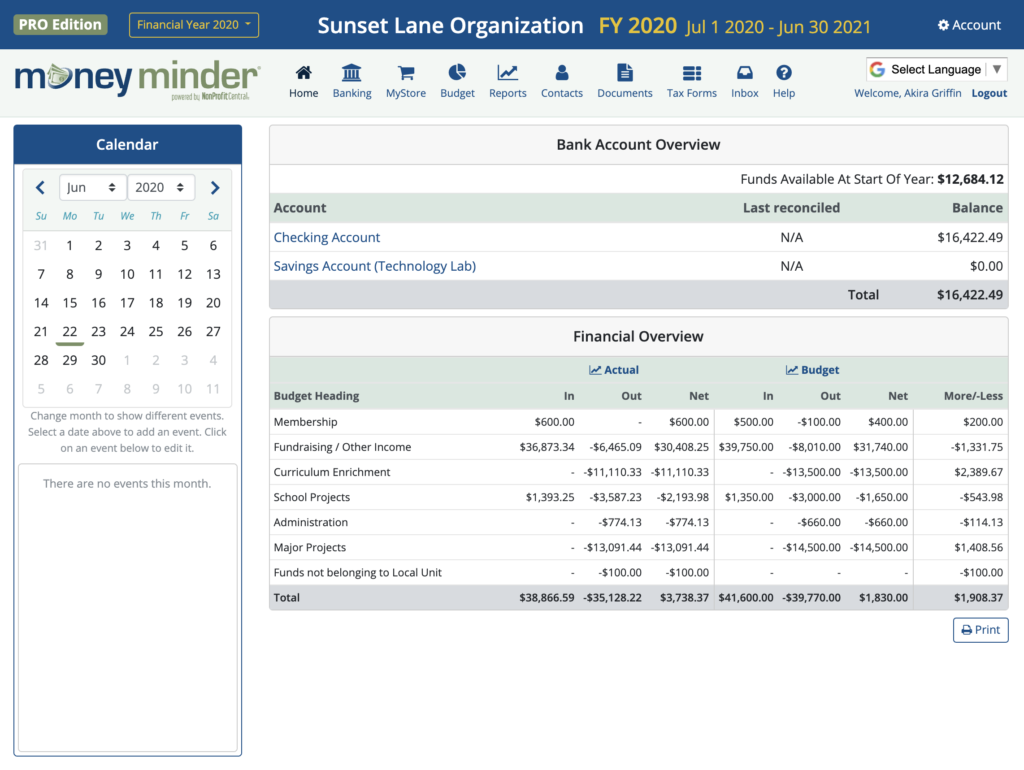 ---
2  Budget
Subheadings! Finally! I'm not sure who was more eager to see these incorporated. You or us?!
You can also rearrange headers in any order without getting creative about numbering your items if you don't want them in alphabetical order.
Collapse/Expand headers so you can see the detail on only the items you're interested in looking at t that moment.
Revert to your last saved version when you need a do-over.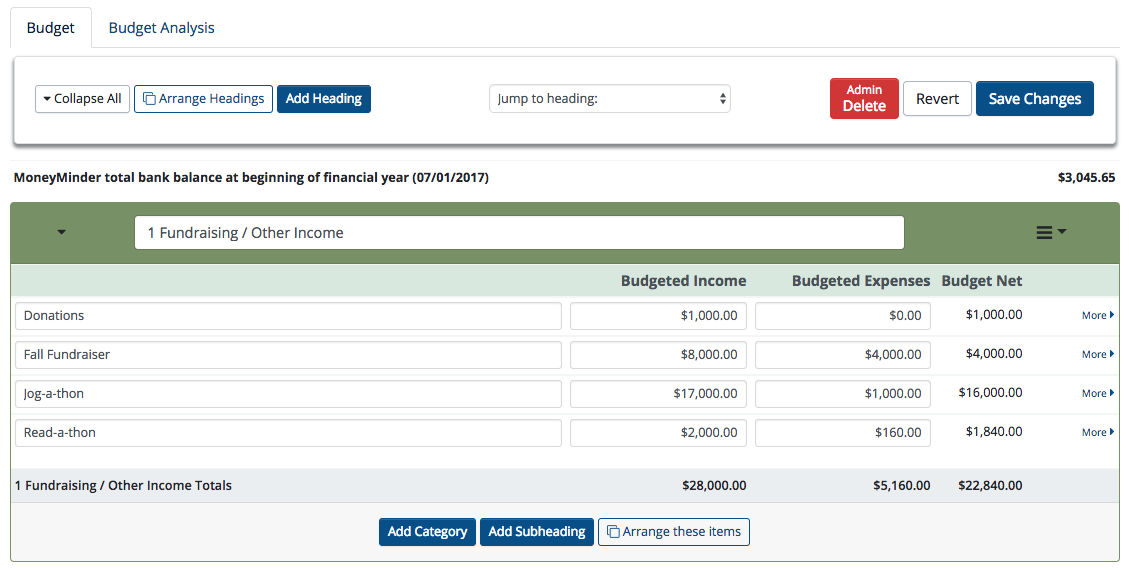 ---
3  Documents
Reports and forms have been combined to one icon called Documents. You can organize these however you'd like!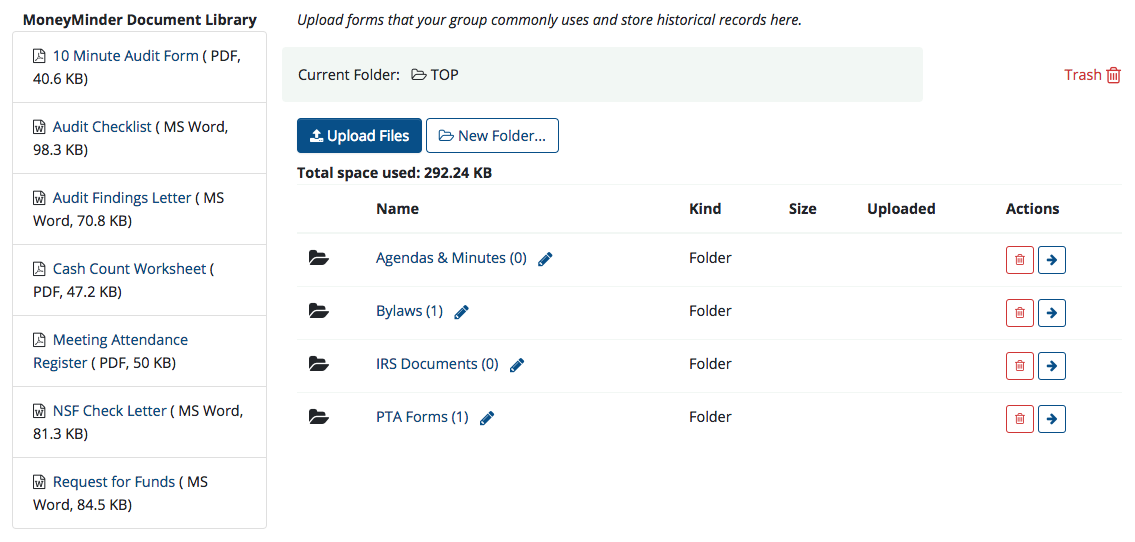 ---
4  Date/Currency Format
Set your preference for date and currency format.

---
5  Historical Comparison Report
Compare 4 years at a glance.

---
6  Custom Report Headers & Footers
Enter customized information into the header & footer areas of reports.

---
7  Built in search feature & filtering options
Search for content by using the built-in Search feature rather than your browser's search function.

---
8  No "Settings" icon
No more set up screen. Add your budget under the Budget icon. Add your users under the Account icon. Set up bank accounts under the Banking icon.

---
9  Merchant accounts
Quickly connect your PayPal and/or Square account to MoneyMinder so you don't have to hand enter all of those transactions.

---
10  Banking integration (add on feature: $39/year)
Quickly connect your bank account(s) to MoneyMinder to pull your transactions directly from your bank account(s) into MoneyMinder.