To simplify the 990EZ process, use MoneyMinder's built-in preparation process to complete the financial components, which will download & autofill the 990EZ using MoneyMinder totals.
---
To start, click on the Tax Forms icon in the toolbar:

---
Then click Download & autofill my 990-EZ using MoneyMinder totals.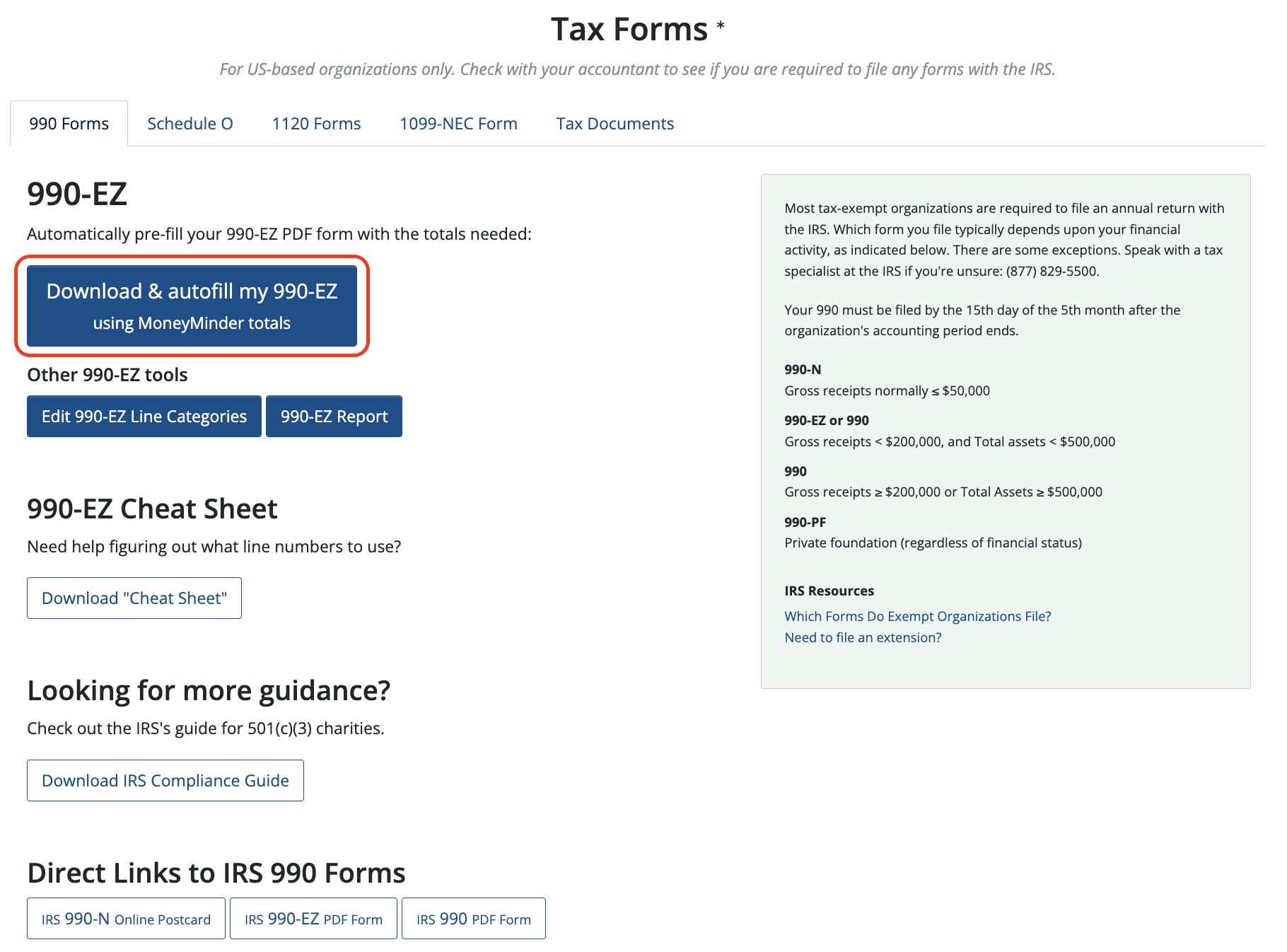 ---
Follow the steps as prompted. Keep in mind that you only need to fill out the 990EZ if you are required to do so per the IRS. To find out what form you must file, check with the IRS. Click this link to find out what (if any) forms your group has filed in the past:  https://apps.irs.gov/app/eos/
---
To complete the form and download it to your device, your MoneyMinder account must:
be reconciled through the last day of the financial year you are reporting on;
all categories in your budget must be assigned a 990-EZ line;
have gross receipts less than $200,000.
---
After you download the filled-in 990EZ form, you'll still need to fill out additional information that MoneyMinder does not know. After completing all sections of the form, double-check it for accuracy, print, sign, date, and mail to the IRS, Ogden, UT 84201-0027.
---
Note: Use a dedicated PDF viewer or editor such as Adobe Acrobat or Apple Preview once you download the PDF to your device. Avoid the built-in web browser PDF viewer as you may not be able to save any changes to the form.