The Tax Forms section of MoneyMinder provides information about various US-based tax forms you may be required to file.
If your group is required to file the 990-EZ and has been using MoneyMinder for the time period you will be reporting, you will be able to autofill your 990-EZ totals into the IRS 990-EZ form.
---
Start by clicking on the Tax Forms icon in the toolbar.

---
Click Download & Autofill my 990-EZ using MoneyMinder totals.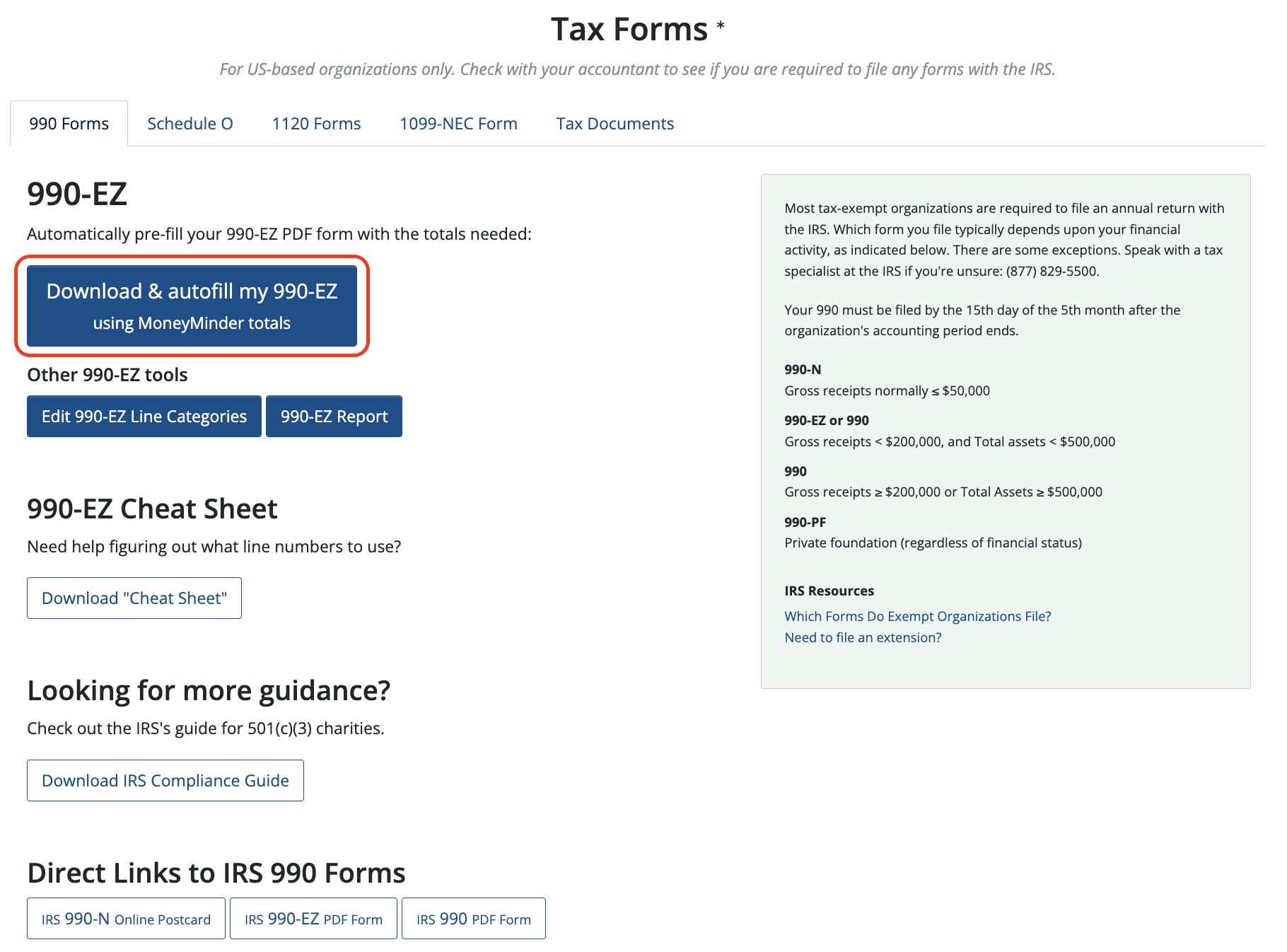 ---
After reading the notification, click Begin.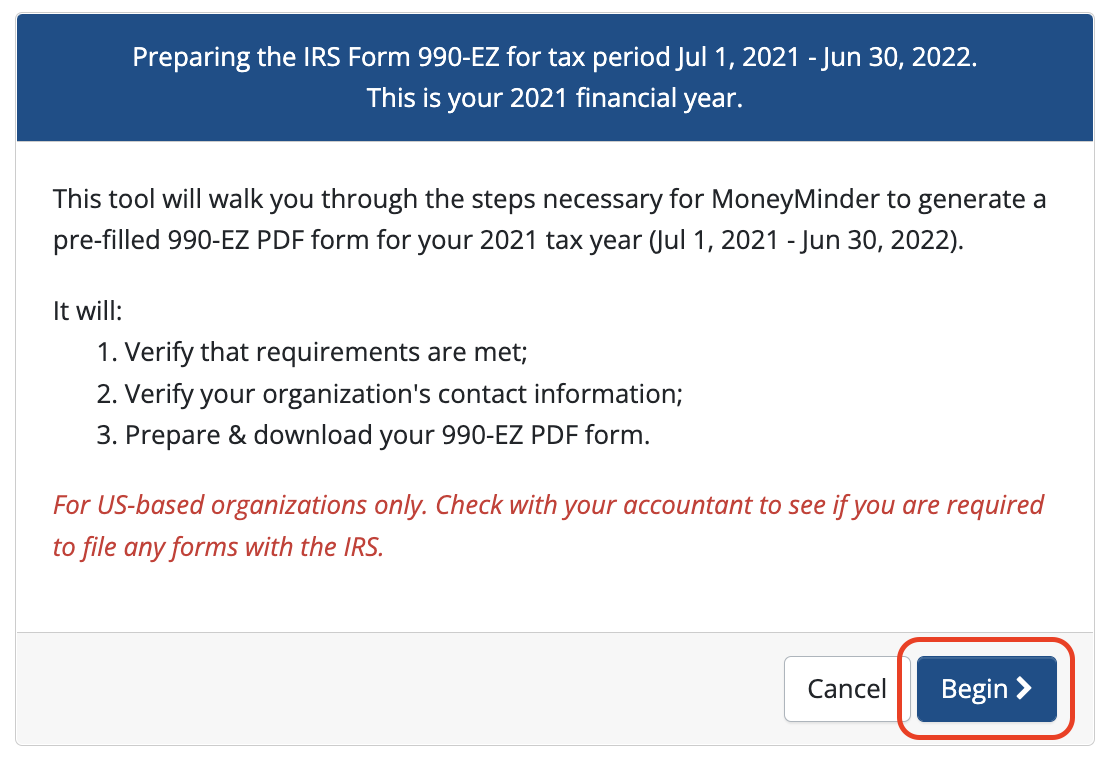 ---
Ensure that you meet all of the requirements to autofill your totals for lines 1-16.
All bank accounts must be reconciled through the last day of the financial year.
All categories must be assigned to a 990-EZ line.
Gross receipts must be less than $200,000.
---
Click Next Step.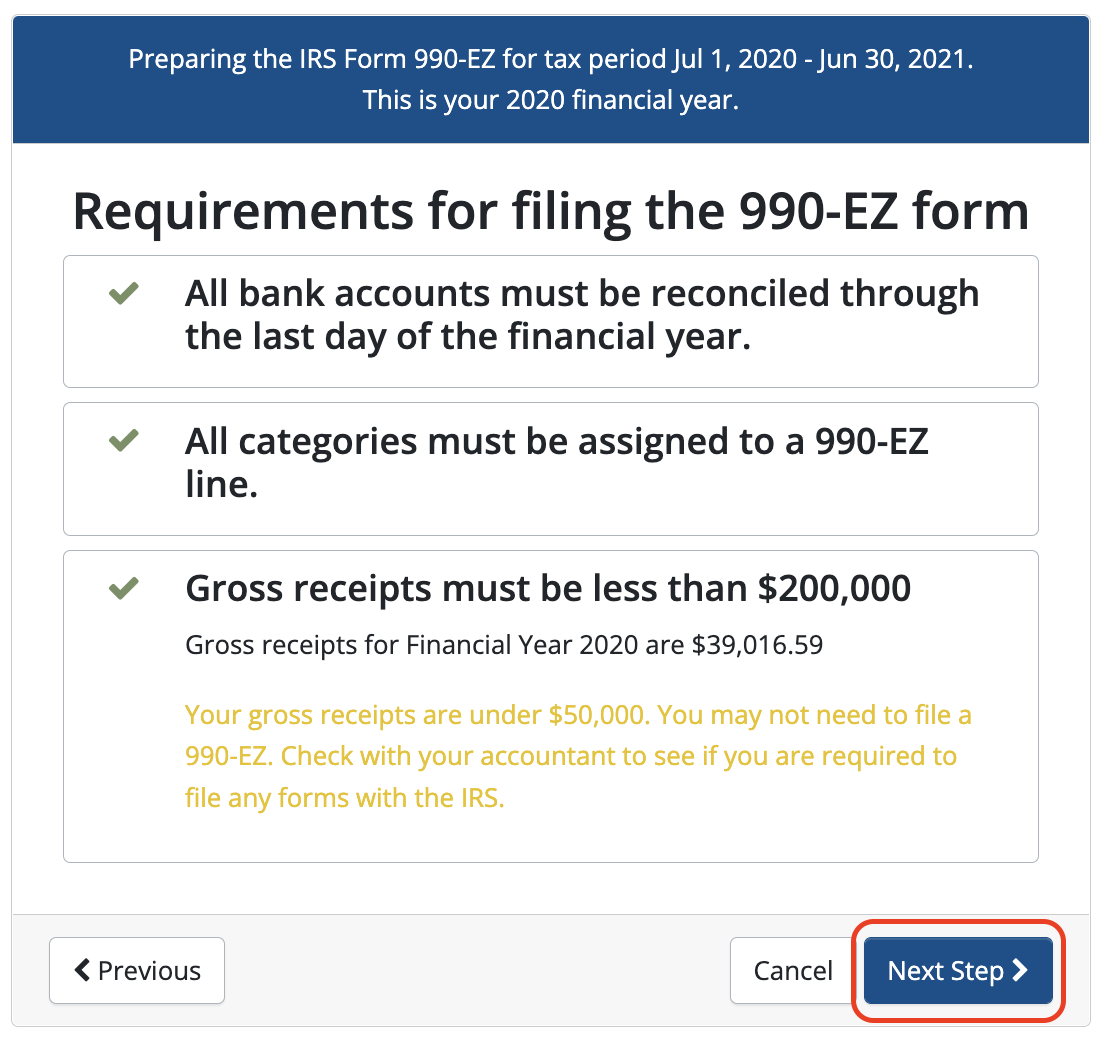 ---
Ensure your organization's information is correct and click Next Step.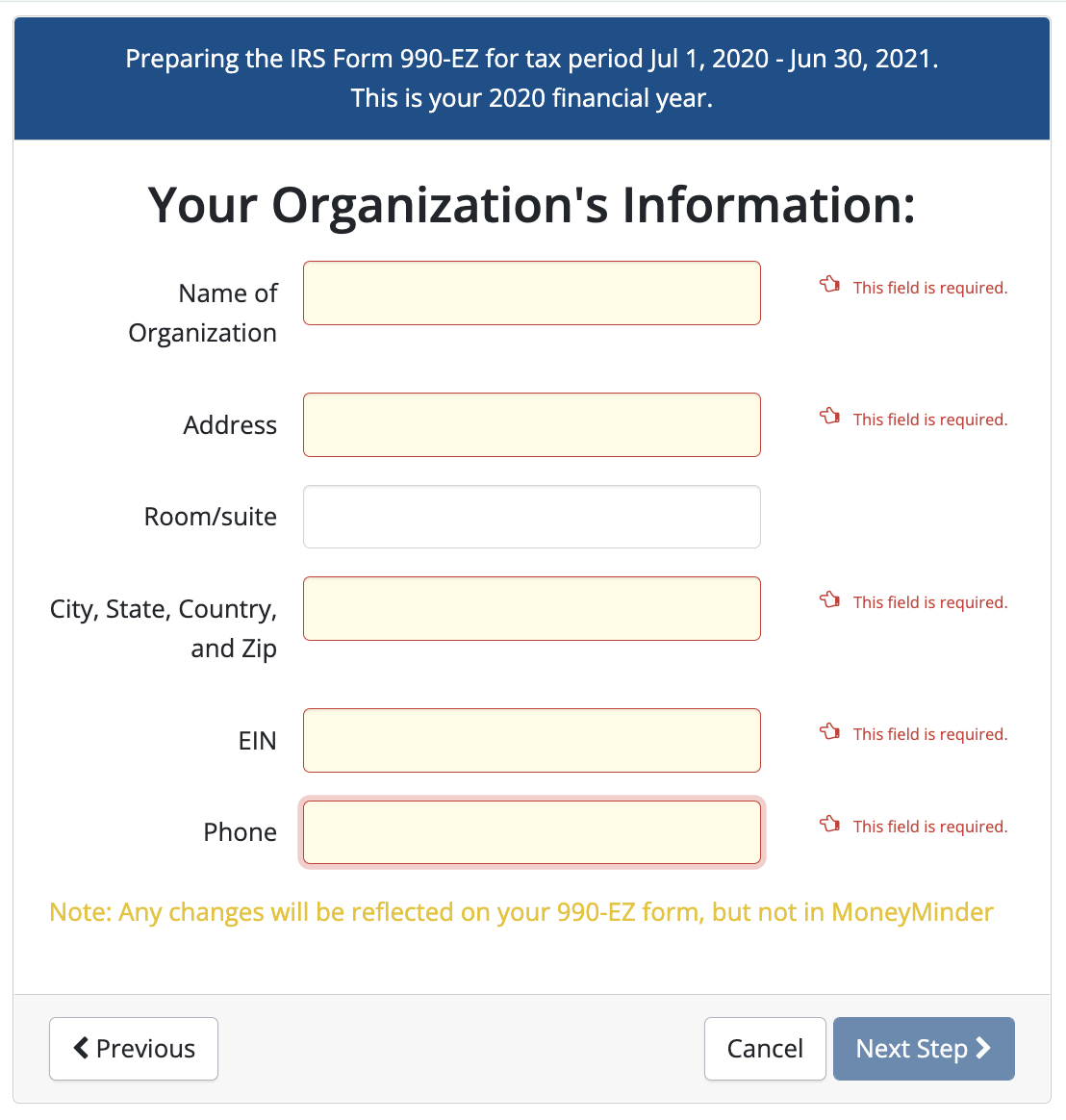 ---
Download the filled-in PDF and follow the final 5 steps as instructed.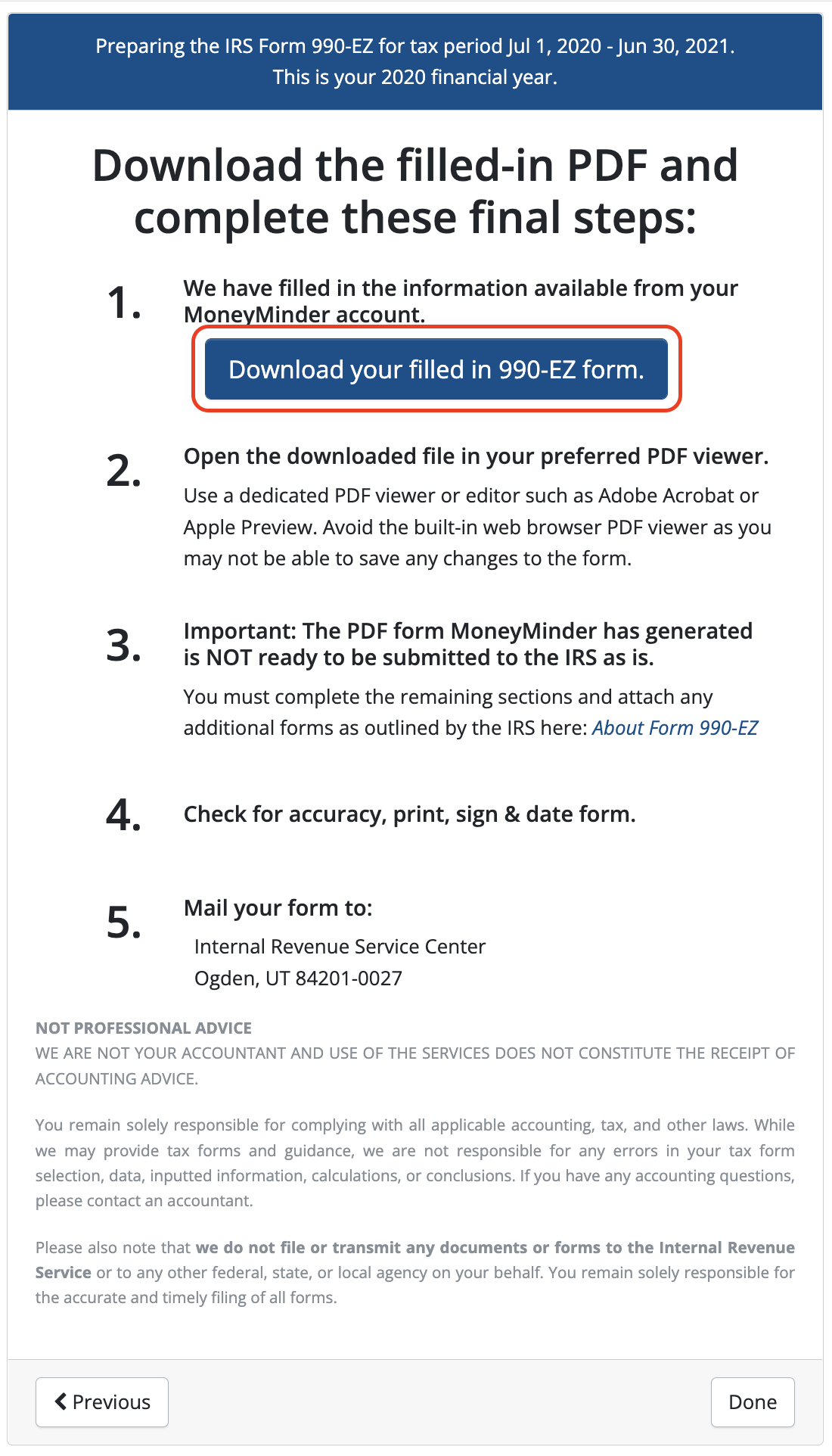 ---
Click Done.