4 Great Contact Tools
There are 4 great Contact Tools that will make your job working with Contacts that much more efficient:

---
Select Bulk Activity Account Setup
Once you've entered your Contacts, you can very easily assign Activity Accounts to each one. Then, using Tags, you can send out different Activity Account Statements to different groups of Contacts. You would then click on Select All (you can always de-select any contact(s) that you want)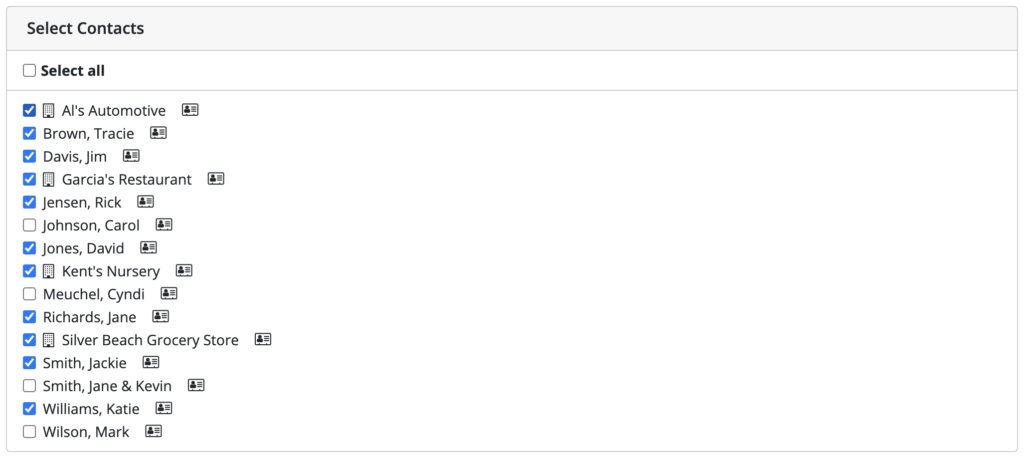 You will then choose with Activity Account you want by clicking on the box.

Then click Create Activity Accounts.

You have now put Activity Accounts on the selected Contacts.
---
2. Select Bulk Apply Obligations
Now that you have your Contacts in and have assigned Activity Accounts to your Contacts, it's time to Apply Bulk Obligations. (See Making Obligation Templates article: https://moneyminder.com/knowledgebase/making-obligation-templates/).
In this example we will bulk apply Band Student Annual Dues to Band Contacts. You've already put Member Activity Accounts on your selected Contacts, now we will send using Bulk Obligations to Member Activity Accounts.

Just like you did previously, you will Select All, then de-select any contact(s) you don't want to include.
Next, MoneyMinder will show you Step 3 where you can enter a New Member Activity Obligation. Using the drop down arrow next to Obligation Template, choose the template you want to use, click on Use Template and then Save.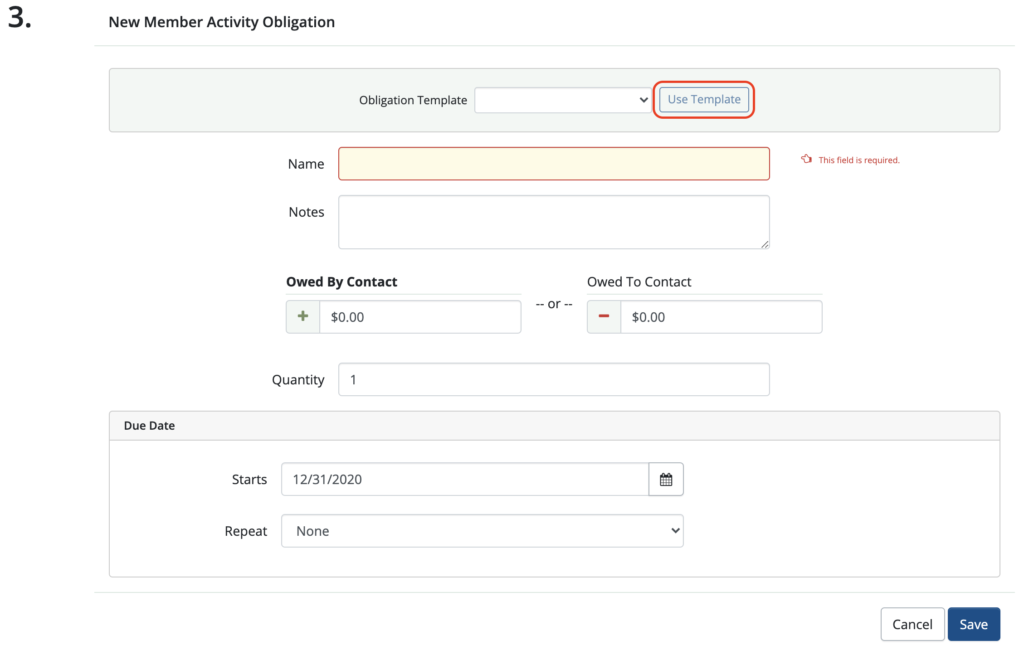 ---
3. Bulk Email Statements & Bulk Download Statements
Once you have your Contacts in, their Activity Accounts set up, and their Obligations on their statements, it's time to send out Statements. You can, of course, do that individually Contact -by -Contact, or you can do this in bulk.
If you set your Contact's information up to include an email address you can send the statements out via email using Bulk Email Statements. If you have a group of Contacts that you need to mail or physically give a Statement to, you can Bulk Download Statements.
You will follow the same steps that you did for Bulk Activity Accounts and Bulk Obligations.
First select your Activity Account, Then select a Date Range for the statement period. And once again, if needed, you can filter your Contacts by contact tags.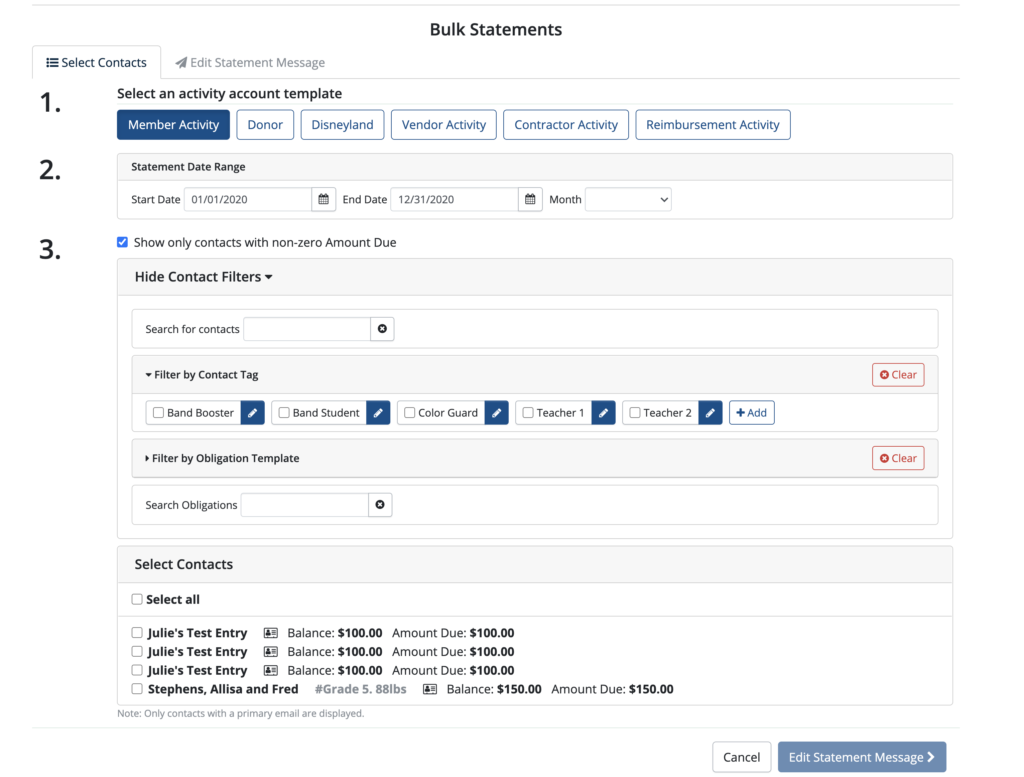 After you edit the statement you can then either Save and Send or Save and Download.
---